Attendees
Alejandro Adalid Damerau
ISO
Siemens
INITEC Plantas Industriles
Carlos Alvaro
CISO
INITEC Plantas Industriles
Daniel Zapico
CISO
Globalia
Eva Cuadrado Diaz
Head of IT Infrastructure
Getronics
Ignacio Romero
CIO
Getronics
Javier Sanchez Salas
Director of Security CISO
HAYA Real Estate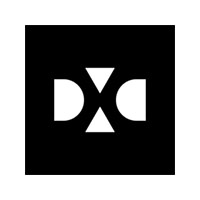 Juan Carlos Lopez Ruggiero
CISO
DXC Technology
Manuel Jacinto Martínez Alvarez
Interim CISO
Grupo SM
Monica De La Huerga
RSSI Espagne
Sopra Steria
Pablo Montoliu
Chief Information and Innovation Officer
Aon
For more information, contact marketing@cdmmedia.com or call +1 312.374.0805.
Here's what our past attendees had to say:
Great summit. Small enough to have interesting conversation with both 'customers' and vendors' at a detailed level.
VP - IT Analytics, Digital, Web Applications Delivery, Sobeys Inc
It is always good participate in these type of events which keeps you informed and relevant to the industry innovations and associated challenges.
Technology Advisor, Chevron Technology Ventures
The event went very well and allowed for in-depth exchanges which created a community feel.
Director Technology Service Delivery, Western Union
It was great. Lots of key decision makers and potential new relationships with 3 vendors.
Vice President, Enterprise Security Services, Information Security & Control, Scotiabank
It was a nice balance of the socio-political situations and operational development of the industry from the point of view of each of the participating countries. Which made it possible to generate an overview for planning short-term actions. Great event!
Drilling Director
Warning!
Future Watchers is not afiliated with CDM Media. The link on their website to ours does not indicate any relationship, and appears to be intended to deceive.