Attendees
Alejandro Adalid Damerau
ISO
Siemens
INITEC Plantas Industriles
Carlos Alvaro
CISO
INITEC Plantas Industriles
Daniel Zapico
CISO
Globalia
Eva Cuadrado Diaz
Head of IT Infrastructure
Getronics
Ignacio Romero
CIO
Getronics
Javier Sanchez Salas
Director of Security CISO
HAYA Real Estate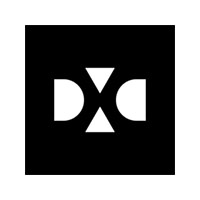 Juan Carlos Lopez Ruggiero
CISO
DXC Technology
Manuel Jacinto Martínez Alvarez
Interim CISO
Grupo SM
Monica De La Huerga
RSSI Espagne
Sopra Steria
Pablo Montoliu
Chief Information and Innovation Officer
Aon
For more information, contact marketing@cdmmedia.com or call +1 312.374.0805.
Here's what our past attendees had to say:
Great to see a tough subject handled in a summit.
IT Deputy Operations Director, GE Capital Factofrance
The summit was my first CDM Media event! It was amazing in every way. It was an honor to participate. The panelists offered some excellent insight, also!
Director of Network Services, AIG
Very well organized event as a participant. As usual the agenda was very informative with several interesting topics that were discussed. I have long believed that CDM Media runs one of the most effective events among the many groups who offer these sorts of events. Participation in this sort of event is a foundational investment.
CIO, Clark Public Utilities
Great summit.
VP Global Information Technology, RotoMetrics
The summit far exceeded my expectations. The attendees all seemed to be ready and willing to discuss their company's capabilities very openly.
CTO
Warning!
Future Watchers is not afilliated with CDM Media. The link on their website to ours does not indicate any relationship, and appears to be intended to deceive.