Attendees
Alejandro Adalid Damerau
ISO
Siemens
INITEC Plantas Industriles
Carlos Alvaro
CISO
INITEC Plantas Industriles
Daniel Zapico
CISO
Globalia
Eva Cuadrado Diaz
Head of IT Infrastructure
Getronics
Ignacio Romero
CIO
Getronics
Javier Sanchez Salas
Director of Security CISO
HAYA Real Estate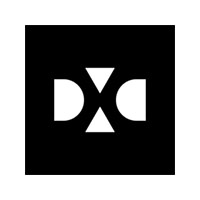 Juan Carlos Lopez Ruggiero
CISO
DXC Technology
Manuel Jacinto Martínez Alvarez
Interim CISO
Grupo SM
Monica De La Huerga
RSSI Espagne
Sopra Steria
Pablo Montoliu
Chief Information and Innovation Officer
Aon
For more information, contact marketing@cdmmedia.com or call +1 312.374.0805.
Here's what our past attendees had to say:
Excellent and very productive summit! Your staff is very well trained, polite and informed.
Vulnerability Management, Risk Assessment & Pentest Groups, MUFG BANK OF TOKYO
CDM did a good job with selecting IT executives from different industries to collaborate on their challenges and successes, we learned from all. Overall experience was great.
Director of Information Technology, Barnabas Health
The format was very open and inviting, which resulted in nice interaction among the delegates. The length of the event was just right and the choice of venue was excellent! Agenda sessions were well planned and articulated. It demonstrated a sense of closeness to the topic.
Director, Application Development
I've already had follow up discussions with a couple of the vendors I met and I see promise for future business. The meetings were the perfect length of time and I learned a lot about some vendors I thought I knew. I was impressed by the event, it was very well organized and executed.
SVP & CIO
Great forum for meeting other CIOs and validating hot topics in banking technology. Meetings were just the right length, and right to the point.
CIO
Warning!
Future Watchers is not afiliated with CDM Media. The link on their website to ours does not indicate any relationship, and appears to be intended to deceive.