Attendees
Alejandro Adalid Damerau
ISO
Siemens
INITEC Plantas Industriles
Carlos Alvaro
CISO
INITEC Plantas Industriles
Daniel Zapico
CISO
Globalia
Eva Cuadrado Diaz
Head of IT Infrastructure
Getronics
Ignacio Romero
CIO
Getronics
Javier Sanchez Salas
Director of Security CISO
HAYA Real Estate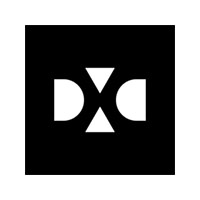 Juan Carlos Lopez Ruggiero
CISO
DXC Technology
Manuel Jacinto Martínez Alvarez
Interim CISO
Grupo SM
Monica De La Huerga
RSSI Espagne
Sopra Steria
Pablo Montoliu
Chief Information and Innovation Officer
Aon
For more information, contact marketing@cdmmedia.com or call +1 312.374.0805.
Here's what our past attendees had to say:
I loved the summit's format. The agenda topics were short which focused the presentations to the most important points. It kept the day interesting! We also made two new business partnerships while there.
Vice President IT Infrastructure & Operations, Essendant
The summit was my first CDM Media event! It was amazing in every way. It was an honor to participate. The panelists offered some excellent insight, also!
Director of Network Services, AIG
It was excellent.
Global Chief Information Security Officer (CISO), DDB Worldwide
I like the relaxed environment of the meetings, panels and workshops, which led to open discussions and exchange of ideas.
Head of Technology Strategy
A very impressive event, the whole thing was first class. Assembling senior leadership is not an easy task. Kudos to your organization on such a successful event and my sincerest thanks for allowing me to be a part of it!
VP, Information Security
Warning!
Future Watchers is not afiliated with CDM Media. The link on their website to ours does not indicate any relationship, and appears to be intended to deceive.